Looking for a Locksmith
in Melbourne?
We're Your Trusted Source for
Locksmith Services in Melbourne, FL.
We're Your Trusted Source for Locksmith Services in Melbourne, FL
People need a locksmith service in Melbourne for many reasons. Maybe you just moved into your new home and want the locks changed. Maybe you are a landlord and need a move-out lock service. Businesses often want to have the best security system possible.
Regardless of why you need a Melbourne locksmith, Brevard Locksmith 247 is ready to help with 24 hour emergency service and many other locksmith services you might need. Here are a few of the mobile locksmith services we provide:
Lock repair
Change locks
Rekey locks
Home lockout services
Replace lost keys
Lock installation
Routine maintenance
Key FOB programming
Car key replacement
If you are a business, Brevard Locksmith 247 can give you advice on what type of lock system will be a good match for securing your commercial properties. We can also assist you with advanced access control systems for even higher security requirements.
We can also help residential customers and homeowners make sure their property is safe, too. Our company also provides automotive locksmith services in Melbourne and surrounding Space Coast areas.
Regardless when or where you need our help, we are on call and available 24 hours daily and 7 days a week for locksmith emergencies.
Locksmith Melbourne Residents and Businesses Trust
When you search for "Locksmiths Melbourne," you will find that the area has quite a few locksmith service providers, so how do you know which one to choose? One way to find a locksmith Melbourne residents and businesses can trust is to ask for recommendations on social media. Another way is to read online reviews, but does this tell you the whole story?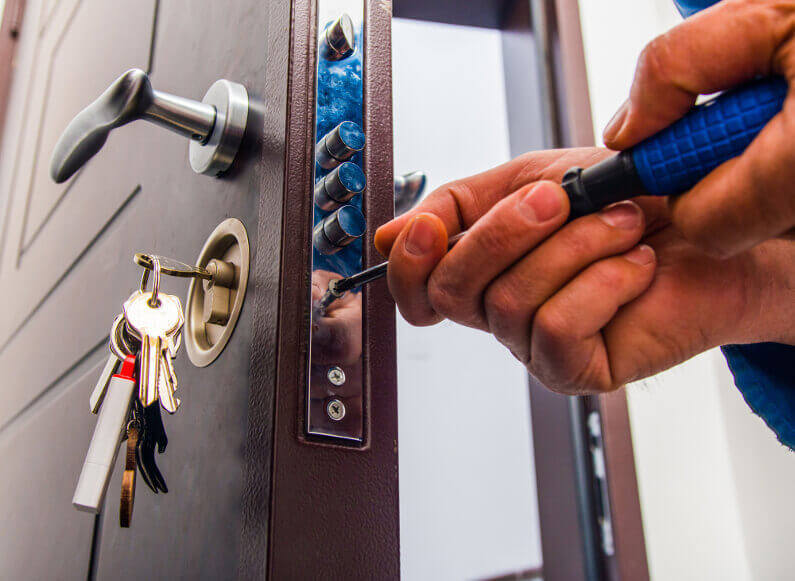 The best hire a locksmith, one thing Melbourne residents know they can count on is to look at their credentials. The state of Florida does not require locksmiths to have a license, but some counties and locales do. Even though it is not required, it is a good idea to choose a company that went the extra mile to get a license.
Many times, this means that they care about their customers and want to make sure their staff is qualified to do the job. Obtaining a Melbourne locksmith license often requires a background check, which means you know you can trust them.
Hiring a licensed locksmith is a good way to make sure your professional knows what they are doing, whether they are securing your car, home, or business. It is also a good idea to make sure your locksmith in Melbourne is fully insured. This means that if they accidentally damage your car or property, you can get it replaced or repaired easily. Licensing and insurance are one of the first things you should ask about when choosing a Melbourne locksmith.
Residential Locksmith Services
Home Lockout Service
Lock Installation
Change Locks
Lock Rekey Service
Commercial Lockout
Commercial Door Locks
Car Unlock Service
Car Key Replacement
Key FOB Programming
What to Do if You Lost Your Car Keys
One of the most common reasons why you might be looking for "locksmiths Melbourne," is that you lost your car keys. Don't worry, it happens to everyone at one time or another. It is easy to place them on a counter while making a transaction and walk away. Small children can also cause you to lose your keys.
The good news is that our Melbourne locksmith service can replace them without the need to call a dealership. This saves you time, and it is often much more cost-effective than if you called a dealership. Also, dealerships are not always open, and you might have to wait for service department hours. Our 24 hour emergency locksmith service can help you any time of the day or night, and we are known for our technicians who are fast and courteous. We can make new keys, even if you do not have the original keys present, or we can unlock the door so you can retrieve them if you locked them inside.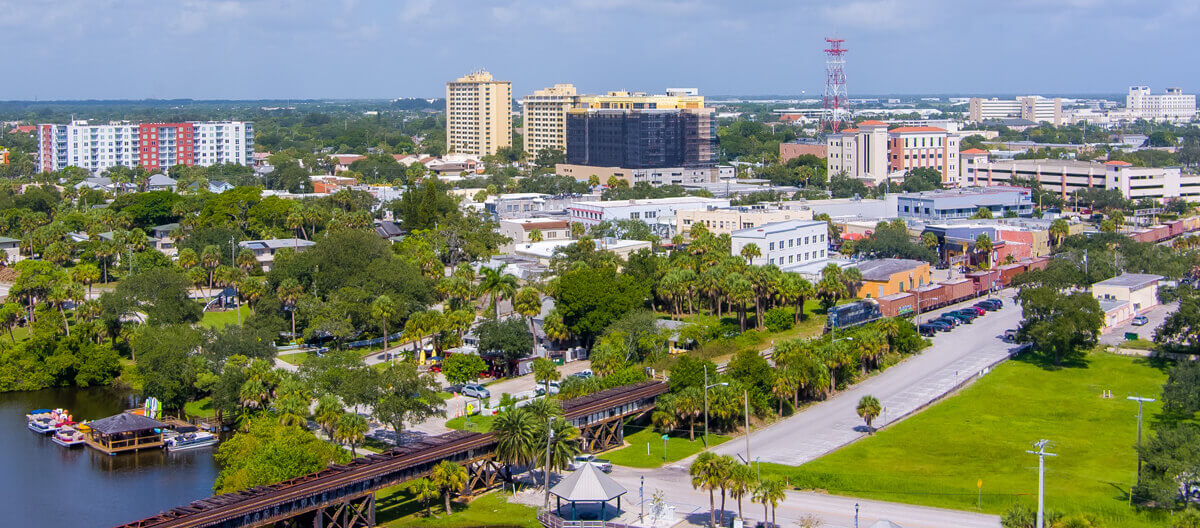 What Happens If a Key Breaks Off in the Lock?
Keys wear out over time, and sometimes, the lock itself breaks and can damage the key. This is one of the more common reasons why people call locksmiths in Melbourne. When this happens, it can suddenly put a damper on your plans. That is why our Brevard Locksmith 247 team will make it a priority to arrive quickly. The good news is that whether it is your car, home, garage, gun safe, RV, or an interior door lock, our professionals can get the broken key out and fix the problem quickly. If the lock itself is damaged, we can replace it quickly and get you back to work or play.
Can You Provide Melbourne Locksmith Services for Businesses?
Brevard Locksmith 247 is a locksmith company that serves both residential and commercial customers. Our technicians are trained in many types of commercial lock systems. If you own rental properties and need someone to provide move-out services, or you are a retail establishment that needs the latest security technology, we can help. We can help with keyless access systems, fingerprint systems, and smartphone access. Our team can install magnetic locks, heavy-duty locks, and perform commercial lockout services, too. We have helped many companies in the Melbourne area, both large and small, and we are standing by ready to help with your commercial locksmith needs.
Melbourne Locksmith Security Consulting
Today, we have many more options for locks and security than in the past. It can be confusing to know which one is the right choice for you. Whether you are trying to secure your home or business, it is good to consult with a security professional who can help you make the right choice. An experienced local locksmith who knows the area and knows your business can be a valuable resource when it comes to deciding the type of system that is needed and making sure it is installed properly.
Why Hire Us as Your Locksmith Service in Melbourne?
Brevard Locksmith 247 is a trusted locksmith in Melbourne. We will be happy to provide a free, no-obligation quote. Our prices are competitive, and we have over 17 years in the business. We can accommodate both English and Spanish-speaking customers. We accept Visa, Mastercard, Discover Card, American Express, checks, and cash. Our company provides fast, emergency service 24/7 anywhere in Brevard County, including Merritt Island, Palm Bay, Melbourne, Cocoa Beach, Rockledge, Satellite Beach, Viera, Port Canaveral, Titusville, FL, and surrounding areas of the Space Coast. Contact us, so our mobile locksmith can get on our way to you quickly. You can reach us at (321) 541-9919 or through our website.
Choose the Top-Rated Locksmiths in Melbourne, Florida
We are dedicated to providing excellent customer service, and we work closely with our clients to ensure that all their lock and security needs are met. We offer competitive pricing and fast same day response to the entire Melbourne area.
If you're looking for a reliable locksmith company, look no further than Brevard Locksmith 247. Contact us today to schedule an appointment with a lock specialist and experience the difference of working with the best Melbourne locksmith!
Once your locks are taken care of, be sure to check out some of the great things to do in the Melbourne, Florida area.
Brevard Zoo – There's so much to experience at the Brevard Zoo. Their lush, open-air habitats are home to over 900 animals from around the world! Stretching out over 75 acres, this non-profit zoological park is home to more than 195 fascinating species.
Andretti Thrill Park – Want to get your pulse pounding? Adrenaline junkies can put the pedal to the metal and cruise on over to the Andretti Thrill Park. This amusement park is a great choice for families and groups because there are attractions for every age and level of adventure seeking.
Rossetter House Museum – The Rossetter House has been around since 1908 and is on the National Register of Historic Places. It was built by a family with a long Florida legacy, go see how people lived 100 years ago in Melbourne.
Brevard Locksmith 247 – Your Reliable Melbourne Lock & Security Company
Thank you for visiting our website, call us when you are need. When it comes to locksmith service in Melbourne, FL, you never have to look farther than our local skilled technician team! We are the go-to choice for many residents and businesses. As a reliable and local locksmith company, we are committed to providing our clients with only top quality service.
© 2023 BrevardLocksmith247.com
– All rights reserved. –
Content on website may not be re-used without written consent from Brevard Locksmith 247 in Brevard County, Florida.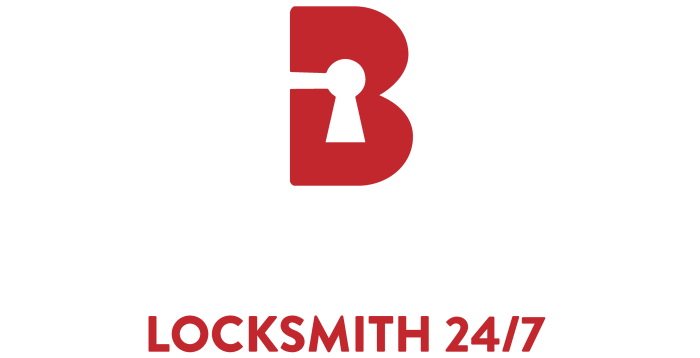 Monday-Sunday: Open 24 Hours
24/7 Emergency Services Always Available
Brevard County, Florida Licensed Locksmith
We are happy to provide locksmith services to Palm Bay, Melbourne, Merritt Island, Titusville, Rockledge, Cocoa Beach FL and surrounding areas of Brevard County.