Find a Locksmith Near Me.
Serving all of Brevard County – 24/7 Service
Serving all of Brevard County, Florida
You have many reasons why you might be looking for a locksmith "near me." If you are locked out of your car or home, you probably need one as soon as possible. When you search for "nearby locksmith," one question you might have is how to know which one to choose for the job. Fortunately, you do not have to look far because Brevard Locksmith 247 is always close by.
Our company is a 24 hour emergency locksmith that is ready to help you with your home lockout, rekey, or change locks on your home or vehicle. If you need key FOB programming or car key replacement, we are a licensed mobile locksmith who can get the job done quickly and get you back on the road. Contact us anytime you need us anywhere on the Space Coast, and we will be there promptly.
Cocoa Beach Locksmith
Satellite Beach Locksmith
Palm Shores Locksmith
Titusville Locksmith
Malabar Locksmith
Viera Locksmith
Mims Locksmith
Port Canaveral Locksmith
Rockledge Locksmith
Port St John Locksmith
Sharpes Locksmith
June Park Locksmith
Viera West Locksmith
Indian Harbour Locksmith
Indialantic Locksmith
Frequently Asked Questions about Finding a Locksmith Near Me
Brevard Locksmith 247 is a locally operated professional company that offers residential, commercial, automotive, and emergency locksmith services. If you are looking for a locksmith in my area, our team serves all of Brevard County. Here are a few of the most frequently asked questions that we often get about our services.
Does the Lock Need to be Replaced for a Lockout?
If you lock yourself out of your home or car, the good news is that we can help you gain access without the need to replace the lock. Our technicians know how to let you in without damaging the lock or door frame. In some cases, such as if the lock is damaged, you might need to have the lock replaced as part of gaining entry. When you look for a local locksmith company, one thing to ask is if they are experienced in gaining entry without harming the wood or lock.
Residential Locksmith Services
Home Lockout Service
Lock Installation
Change Locks
Lock Rekey Service
Commercial Lockout
Commercial Door Locks
Car Unlock Service
Car Key Replacement
Key FOB Programming
Can You Replace Lost Keys?
When you search for "locksmiths near me," you might wonder if they can replace your lost car keys or if you need to visit a dealership. The answer is that most nearby locksmiths can replace car keys, but it is a good idea to check with them first. Brevard Locksmith 247 can help you replace your car keys quickly and at a fraction of the cost of going to a dealership. We can have your keys ready for you in only a few minutes. This saves you the hassle of finding a dealership in your service area and finding a way to get there.
Can You Change a Lock Yourself?
Those who are more inclined to the DIY route might be tempted to change a lock by themselves, but there are many reasons why you should not and contact a "locksmith near me." the first reason is that locksmithing takes training and experience. They also have the right tools to do the job. If you are not an experienced lock and security equipment, there is a possibility that you could ruin your entire door and end up replacing it.
This means the extra expense and hassle of replacing the door. Modern locks have amenities, like smartphone integration, fingerprint recognition, and keyless entry systems. These require someone familiar with them to get them working as you expect, so it is best to search for a "locksmith near me," and find a professional.
Can a Locksmith Make New Car Keys Remotely?
Many think that you need to visit a car dealership if you lose or break your car keys, but a local locksmith can make them for you. If your keys break in the ignition, a dealership will often be more expensive than a lock professional.
As a security precaution, before a lock technician can make you a new set of car keys, you will be asked to provide proof of ownership. Otherwise anyone could just make a key for anyone's vehicle without permission.
Are You Able to Install High Security Systems?
Our company is a local locksmith that can install many high-security systems for your home or your business. We are a security contractor that takes its cues from the world of commercial security, even when we are working on a residential system. We can install systems that include bump and pick-proof systems, keyless entry, an intercom system, and systems that integrate with your smartphone. Our technicians can install heavy-duty lock systems in commercial and residential buildings. We can install systems for small businesses, restaurants, and any other type of business when you search for a locksmith near me.
Do Locksmiths Need To Be Licensed in Florida?
When you need to find a locksmith near me, you might be curious as to whether they need a license. The state of Florida does not require locksmiths to be licensed, but some counties and locales do require a license. Only Miami-Dade County and Hillsborough County require locksmith licenses, but you should still look for a licensed professional when you look for a lock smith near me. Licensing shows that the local locksmith has at least a certain level of basic knowledge and understanding of locks. Many applicants must also undergo a background check as part of the licensing process.
Do You Need to Have the Old Key to Make a Copy?
When you call for local locksmith help because you lost your key, you do not have to worry. A professional nearby locksmith can make an impression of the lock and then cut a new key from the impression without needing an existing key to do it.
Why Hire Brevard Locksmith 247 as Your Locksmith Near Me?
You have many reasons to consider us, including free, no-obligation estimates. We have over 17 years of experience with many types of locks. We provide fast, emergency service 24/7. Our prices are affordable, and you can pay by Visa, Mastercard, Discover Card, American Express, checks, and cash. We can also conduct business in English or Spanish.
We are known for fast service all over the Space Coast, and a team of professionals who is always prompt and courteous. We serve clients anywhere in Brevard County, including Merritt Island, Palm Bay, Melbourne, Cocoa Beach, Rockledge, Satellite Beach, Viera, Port Canaveral, Titusville, FL, and surrounding areas. If you need new locks installed in your home, lock repair, or a lock rekeyed, contact us, and we can get someone out to you quickly with the services you need. You can reach us at (321) 541-9919 or through our website form.
© 2023 BrevardLocksmith247.com
– All rights reserved. –
Content on website may not be re-used without written consent from Brevard Locksmith 247 in Brevard County, Florida.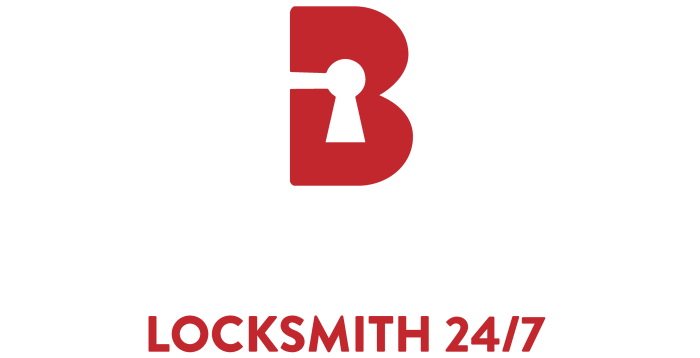 Monday-Sunday: Open 24 Hours
24/7 Emergency Services Always Available
Brevard County, Florida Licensed Locksmith
We are happy to provide locksmith services to Palm Bay, Melbourne, Merritt Island, Titusville, Rockledge, Cocoa Beach FL and surrounding areas of Brevard County.