Brevard Locksmith Blog
Security & Locksmith Articles from Brevard County, FL
What Is a Smart Lock, and Do You Need One At Home?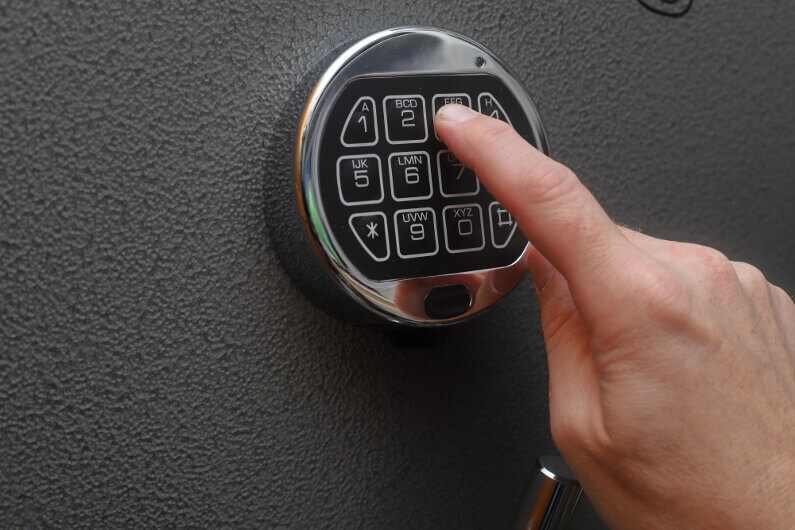 According to a report by the Federal Bureau of Investigation, you can expect one in every 36 homes to be broken into.
With such sobering statistics in mind, homeowners go looking for solutions that deliver unparalleled value in protecting their homes. Smart locks are a recent innovation borne of the need to enhance security in the house by automating a traditional lock's functions.
For those wondering, "What is a smart lock?" here is a brief look at what these devices are and how they can simplify your life.
What Is a Smart Lock?
A smart lock is a Bluetooth or Wi-Fi enabled home device that allows you to lock or unlock your door by using a secure signal from your cellphone or other authorized devices.
Some newer generations of smart locks now allow you to execute the same functions with your voice.
Standout Features of a Smart Lock
So you may have heard about how smart locks are gaining traction, but what exactly makes this device different?
1. Wi-Fi and Bluetooth Connectivity
Arguably the most salient feature of a smart lock is that you can connect to it without using a physical door key.
The ability to connect via Wi-Fi helps you review all the real-time entry and exit logs for your door. The Bluetooth connectivity feature, on the other hand, is essential to pair the smart lock to your cell phone for use as you approach the door.
When you're shopping for a smart lock, it's advisable to get one that has both Wi-Fi and Bluetooth connectivity features. If you pick one that can only use either option, you might get stuck being locked out and needing a local locksmith to get back in.
For example, if you are not close to the lock for the Bluetooth connection to work, you'd be left hanging. Likewise, if you only pick a Wi-Fi enabled door, and your network is down, you will have a tough time getting into the house.
2. Keyless Entry
Several entry options give you flexibility when accessing a smart lock without using a physical key. These include remote and proximity smartphone unlocking, voice command, fingerprint recognition, or using custom codes.
3. Entry Codes
Another critical feature of smart locks that gives them value is that you can create temporary or permanent entry codes for others. These codes can come with a limitation on how a user can use them to access the house.
4. Push Notifications
A reputable smart lock is one that can send alerts to your smartphone. You can also set up email alerts too, if you deem them necessary.
5. Video Sync
Smart locks come with the capacity to sync with video surveillance systems such as indoor cameras.
The Benefits of Using a Smart Lock
There are several ways that a smart lock can improve your life by making things easier for you.
1. Ditch Physical Keys
The whole point behind the home automation evolution is to help simplify your daily tasks around the home. A smart lock delivers several options through which you can automate routine functions.
For a start, you can set scenes in your preferred home automation platform so that when you approach the door, the lock automatically lets you in.
With the Wi-Fi connectivity capacity of a smart lock, you can lock or unlock your door from literally any part of the world. That's useful when you need to let someone else into the house and don't want to wait around until they show up.
Additionally, you do not need to keep a spare key for that delivery person coming as that can pose a security risk.
In many cases, you may have to buy a separate Wi-Fi bridge that connects the lock to your network (if the feature is not preinstalled in the smart lock).
The ability to pair to your smartphone over Bluetooth means that you never need to use the lock physically. All you need to do is approach it, and it will unlock like magic.
2. Enhance Security
A smart lock can help you enhance the security of your property in various ways.
In the past, when you left a spare key, you were never quite sure who would use it. It was always possible that the person you intended to use the extra key might pass it off to someone else.
For those who kept spare keys in the traditional spots like under the doormat, it made it easier for burglars to break into the house.
With a smart lock, however, you do not have issues with unauthorized access. If you need to let another person in briefly, you can create a temporary code that remains valid for a set time. Once the validity period expires, no one can unlock the door using the same code.
Furthermore, for many smart locks, you can set it in such a way that it can automatically lock itself if it's left unlocked for a specified duration.
Geofencing technology on your smartphone also works with a smart lock to keep your home safe. When you set up the smart lock app to detect your phone's location, it can initiate automatic locking once it detects that your phone is out of the predefined zone.
Thus, you no longer have to experience the mild panic that comes with not being sure if you locked the front door or not before leaving the house.
3. Instant Notifications
Once you set up the companion app that comes with the smart lock, you can receive instant alerts when someone tries to access your door. These can either be push notifications on the app or email alerts or both.
To add to this, the app also shows a record of everyone who used the smart lock and when they accessed it. Thus, you have a handy reference point should the need arise.
Secure Your Property
Controlling who comes in and out of your home is critical to keeping your property safe. A smart lock is designed to give you greater control over access to your home no matter where you are. If you're asking, "What is a smart lock?" talk to a professional locksmith to help determine how such a device can help you improve your home's security.
Brevard Locksmith 247 is a licensed full-service locksmith firm with a keen grasp of the critical nature of home security.
Talk to us today to find out how smart locks can work to keep your family safe.
© 2023 BrevardLocksmith247.com
– All rights reserved. –
Content on website may not be re-used without written consent from Brevard Locksmith 247 in Brevard County, Florida.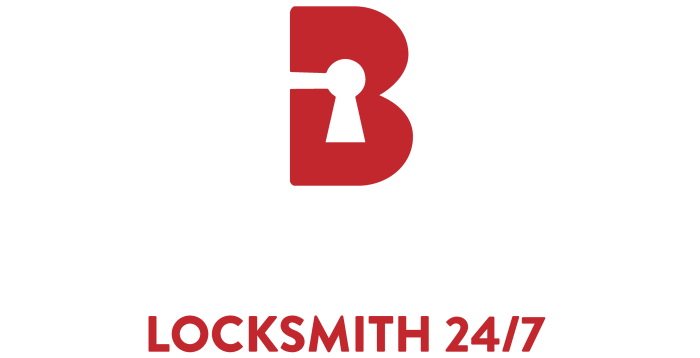 Monday-Sunday: Open 24 Hours
24/7 Emergency Services Always Available
Brevard County, Florida Licensed Locksmith
We are happy to provide locksmith services to Palm Bay, Melbourne, Merritt Island, Titusville, Rockledge, Cocoa Beach FL and surrounding areas of Brevard County.